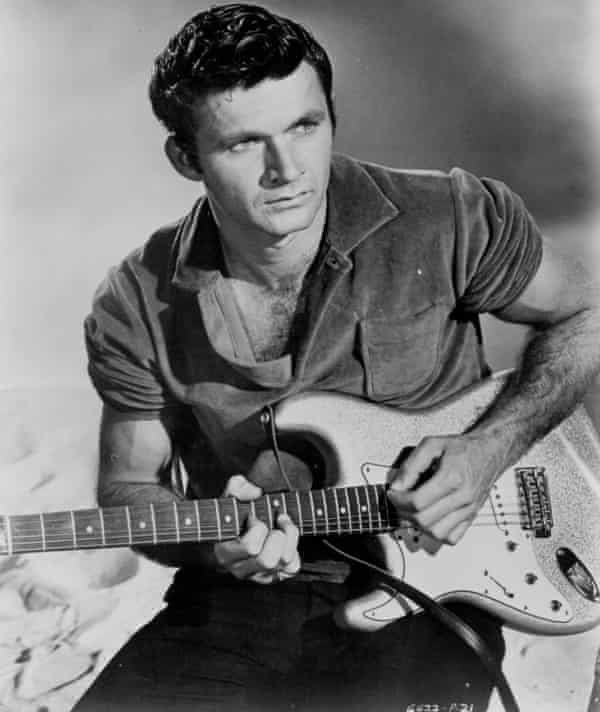 In this episode we take a look at the history of one of the most recognized and widely covered surf songs -- Misirlou.
Dick Dale
Taken from the film "A Swingin Affair" released in 1963. The band also performs another tune in the film but its not as good.
Spliced together from clips taken from the movie "Pulp Fiction" this version is sonically the same, simply using the originally recorded studio track and setting it to the film clips.
We trace the song from its origin as a middle eastern folk song in the 1920's through to its re-invention as a modern day surf classic from Dick Dale, to its impact on cinema goers as the theme song for Quentin Tarantino's 1994 film Pulp Fiction.
Learn to Play Misirlou
In this short clip you'll learn the basics of how to play the classic on the electric guitar.
In this Misirlou guitar lesson, I will show you to play this Dick Dale classic note-for-note.

We will be using standard tuning. The most obvious technique used by Dick Dale throughout "Misirlou" is the rapid fire tremolo picking. In order to accomplish this and also make the guitar tone brighter, he chose to pick very close to the bridge.

Picking very close to the bridge makes the string feel tighter, which in turn can make it a bit easier to rapidly pick the string.

You will need a lot of endurance to make it through the entire song. The most important thing to remember is to try and keep your right hand wrist and forearm as relaxed as possible. That is very difficult to do because the picking is almost non-stop. "Misirlou" is a great exercise in staying relaxed during fast picking passages.

There is also a short chord section where the guitar takes a rhythm guitar approach underneath a trumpet solo. I will show you the chords used during this section of the song and it gives a chance for you to relax your picking hand a bit.

So I hope you enjoy learning this surf rock guitar workout!

Carl...
Playlists