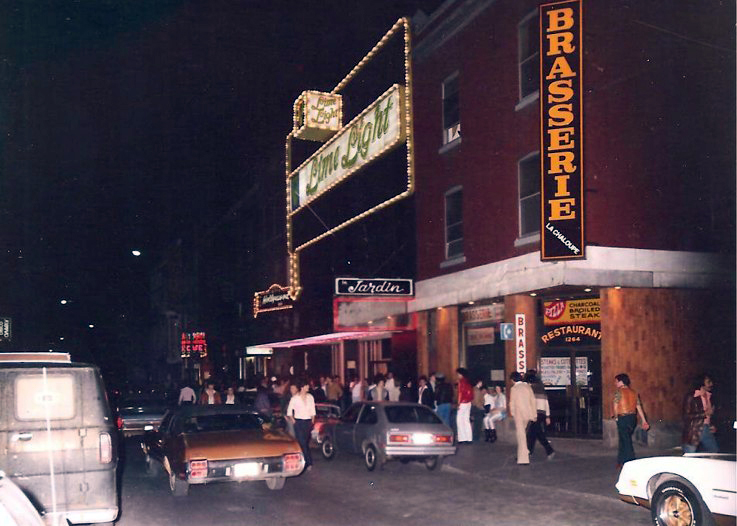 Perhaps the most telling static I've come across about disco and more specifically about the Montreal disco scene was that the police reported in 1970 that 80% of Montreal's missing young people could be found in discothèques.
During the 70s, for some people, disco was all empty glitz and glamour, smoke and mirrored balls and the pinnacle of 70s exhibitionism. Montreal exemplified those qualities during a time when the the city's greatness was dissolving after reaching its high watermark during Expo 67. Moreover, disco's origins were far grittier than the slick veneer of the well know Studio 54. Before your mom was doing the YMCA at weddings, disco was the beating heart of the Montreal underground. It was the music of liberation, inclusiveness and empowerment with a four-on-the-floor bassline as its rallying cry.
Expo 67
In1967 the world came to Montreal for Canada's Worlds Fair. Read about the event and its impact on the city of Montreal and the explosion of cultural awareness that helped usher in the disco era.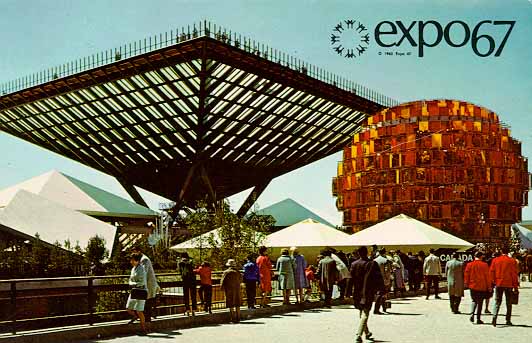 Disco TV Shows
Check out this clip of CFCF Montreal's CTV network show "Feel Like Dancin'"from 1977! They were actually pretty cutting edge . . . In this episode they introduce Grave Jones.
Check out this clip of Gino Soccio performing on an Italian music show in the late 1970s
Not to be outdone, watch this clip of Gino performing"Try It Out" from 1981 on Italian TV
A very rare appearance by "Cheri" performing their chart
topping hit "Murphy's Law" on Quebec television.
Another Gino Soccio classic from his studio band "Witch Queen"
performing "Bang a Gong" on a local Montreal Disco TV show.
Finally, take a look at this performance by the Purple Flash,
a.k.a. Pierre Perpall, recorded during one of the live from
the discotheque TV shows that aired in Montreal during the 1970s.
Disco Life
If you really want to get a look at the extravagance of the Disco era take a look at these pictures That Show Just How Crazy 1970s Disco Really Was.
Spotify Playlist
Apple Music Playlist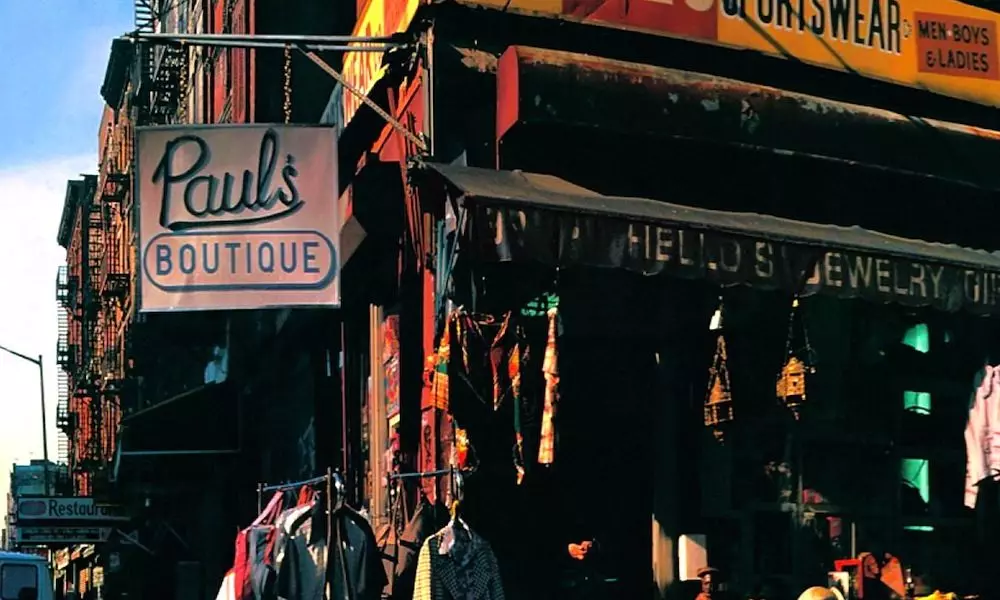 In this episode we examine all 17 samples from the Beastie Boys "Hey Ladies" and get a feel for where the samples lived prior to being used by the Beastie Boys. While most cuts are readily available digitally, several took some deep diving at the used record stores in my area in order to get copies that could be digitized for the show.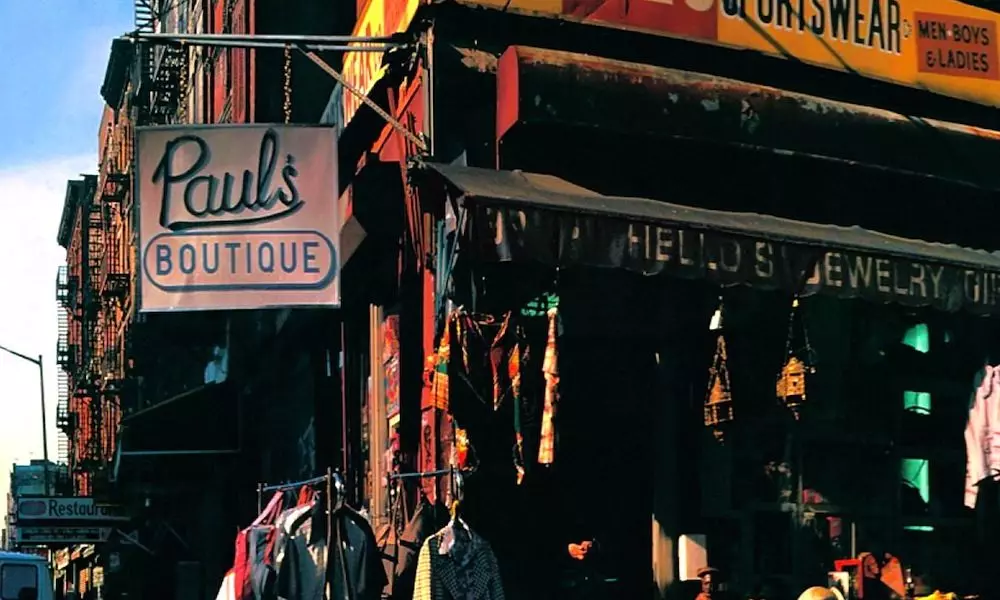 If you're like me, you expected the Beastie Boys second album, 1989's Paul's Boutique, to be filled with the same misogynistic lyrics and odes to frat boy parties as their freshman output Licensed to Ill. Surprisingly, their departure from Def Jam records and Rick Rubin' s production influence, may just have been their saving grace.
While Rubin's influence extends to nearly every aspect of Licensed to Ill, it was still the perfect musical foil for the Bestie Boys. Problems arose however, when critics started referring to the band in the same context as the 1960's TV show band the Monkeys. Could they really play any instruments? Were they just a culmination of studio production talent? Moreover, many a critic likened their cultural appropriation and plundering of black music to that of the Blues Brothers and the money train which followed them through the 1980s.
The video for "Hey Ladies" also deserves a viewing as it is quite humorous in its own right.
Samples
"Come Let Me Love You (Instrumental)" by Jeanette "Lady" Day
"Machine Gun" by Commodores
"Magilla Gorilla" by Hoyt Curtin
"Holy Ghost" by Bar-Kays
"Ain't It Funky Now" and "Funky President (People It's Bad)" by James Brown
"Hey DJ" by World's Famous Supreme Team
"The Ballroom Blitz" by Sweet
"Shake Your Pants" by Cameo
"Jungle Boogie" by Kool & the Gang
"So Ruff, So Tuff" by Roger
"Party Time" by Kurtis Blow
"Pumpin' It Up (Special Club Mix)" by P-Funk All Stars
"Jazzy Sensation" by Afrika Bambaataa and The Jazzy 5
"High Power Rap" by Crash Crew
"Change the Beat (Female Version)" by Beside
"Hush" by Deep Purple
References
The lyrics for "Hey Ladies" are rife with timeless references to pop culture. However, for those not old enough to remember or quite frankly you may have forgotten here is a list.


Saduhara Oh - great Japanese baseball player
"Take my advice at any price a gorilla like..." - from Magilla Gorilla theme song (actual lyrics "a gorilla like Magilla is mighty nice")
Tom Thumb
Tom Foolery - acting in a foolish manner
Chuck Woolery - host of TV's Love Connection
Welcome Back Kotter
James at 15 - Lance Kerwin TV show from late 70s
Chachi in Charge - a reference to Scott Baio's character in Happy Days, and his show "Charles in Charge"
"Tune In, Turn On" - (Drop Out) - popular phrase in 60's by Dr. Timothy Leary
"Vincent Van Gogh - Famous painter, who mailed his severed ear to his girlfriend to show how much he loved her
Tom Cushman is a nationally syndicated sportswriter
Listen to our Playlist
For more Buster Mungus Diaries Playlists in Spotify or Apple Music, search for "BMD"