Nick Tosches says it best | "It is impossible to discern the first modern rock record, just as it is impossible to discern where blue becomes indigo in the spectrum."
So why so many think that Jackie Brenston made the first rock 'n' roll record? Well for a start, Sam Phillips was fond of telling people that it was.

Bringing you into the folds of the shows purpose, is to better understand where modern forms of popular music are evolving from and how their history has become entrenched in our modern music belief systems.
That's not to say that we won't dig through the bins and listen to some fabulous examples of bad music, or listen to the same song done by 20 different bands or look at why there are more than 500 songs that talk about chicken.
------------
Today we are calling bullshit on the origin of the first Rock & Roll song myth, or are we? Was it really just a fuzzy guitar sound hit upon by accident that made Rocket 88 the first Rock & Roll song? Or was it an evolution of events, people, styles, cultures and languages colliding. People have opinions, and there a more than a few regarding the first Rock & Roll song.
------------------
Arguably Canada and the United States were the perfect musical laboratory:
take people from every corner of the globe,
give them freedom to create.
by sheet music,
phonograph,
radio
CD,
mp3,
Or through services like Spotify and iTunes.
Then Distribute their effort by:

There exists a purely North American set of popular "musics." Blues, Jazz, Country and Rock & Roll.

Until the mid 1800s, American popular music was for the most part entirely European in distinctive features. The English culture, language, society and commercial interests meant that their music established early on a kind of "mainstream" around which other styles orbited. Notwithstanding, Irish, Scottish, and Italian songs also influenced mid 19th C American popular music.

During this period, If the music wasn't based upon a purely formal European tradition, such as hymns, traditional folk songs or established Operatic scores, the music was usually was born out of urban experience and concerned with current events.

Ballads could be heard for the first time, usually by "Ballladmongers" who sung the compositions as they were hawking their collection of broadsides. Typically the words were printed on a large sheet, without musical notation, so it was important for the buyer to hear it sung or as in many cases the songs were set to already familiar melodies.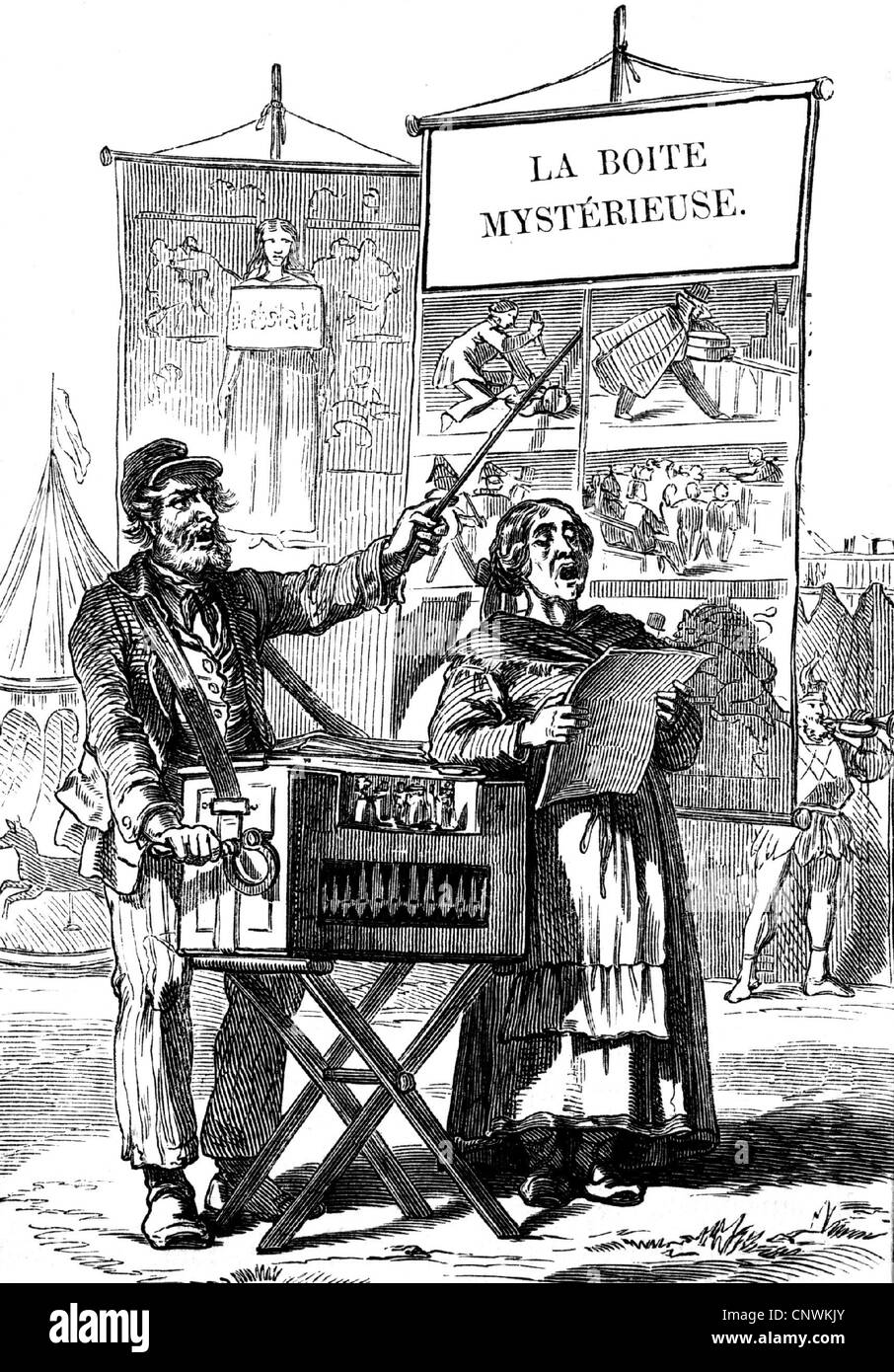 So why is this important? First and foremost it exemplifies the divisions which were growing apparent within society, especially after the American Civil War. Populations began to shift. Industrialization would begin driving rural white and African Americans to urban settings in search of work and a better life. This migration is where rock & roll really gets its start. We then add in The folk and popular styles brought by immigrants from other parts of Europe during subsequent waves of immigration from every continent. Just for perspective, between 1880 and 1910 an additional 17 million immigrants entered the United States.

Not all immigrants came willingly however. Between one and two million Africans were forcibly brought to the United States between the 17th and 19th centuries.
The genesis of African-American music in the United States involved two closely related processes.
The first of these was syncretism, as my first year Psych prof used to say after every he used some fancy new term . . . "What was that?"

Syncretism, the selective blending of
traditions,
music,
religion
and language,
in this case derived from Africa and Europe.

The second was the creation of institutions that became important centers of black musical life
the family,
the church,
the voluntary association,
the school, and so on.
Is it misleading to speak of "black music" as a homogeneous entity or thing. African-American culture took different forms in Brazil, Cuba, Haiti, Jamaica, and the United States, shaped in each by the particular mix of African and European source

As in the United States, musicians in Latin America developed a wide range of styles also blending African music with the traditions of Europe. Caribbean, South American, and Mexican traditions have long influenced popular music in the United States. With migration facilitated to America by the presence of of vast shipping needs of the industrialized societies, access to new lifestyles customs, traditions, heritage, habits, would emerge to offer another angle in this inevitable collision.

Is Rock & Roll just a term, a series of words, a popular phrase? The origins of the expression we use to describe Rock & Roll dates back to the 16th C. The phrase "rocking and rolling" may have originally described the movement of a ship on water, but by the early 1900s, its meaning had changed to encompass and describe both a spiritual fervor and as a sexual analogy.

"Rocking" was used to describe the spiritual rapture felt by worshippers at certain religious events, while it also came to refer to the rhythm often found in the accompanying music.

Eventually by 1896 the words began to appear in recordings, most notable are the versions of the song "The Camp Meeting Jubilee" sung by both the Edison male and Columbia Quartettes.

The classic examples "They had a roll in the hay" or "I rolled her in the clover" which date back hundreds of years. Rock "n" roll was little more than a euphemism among the Black population in early 20th Century America.

"My Daddy Rocks Me (with one steady roll); as clear evidence as you can get for the link between rock and roll, and sex.
My daddy rocks me with one steady roll.
There"s no slippin" when he once takes hold.
I looked at the clock and the clock struck one.
I said "Now Daddy, ain"t we got fun."
He kept rockin" with one steady roll.
Music 1920-1930
Trixie Smith along with the Jazz Masters - "My Daddy Rocks Me (with one steady roll); September

1922

in New York City

the first record to refer to "rocking" and "rolling" in a secular context

Papa Charlie Jackson recorded "Shake That Thing" in

1925

.

"That Black Snake Moan", a country blues first recorded in

1926

by Blind Lemon Jefferson,

contains the lines "That's all right mama / That's all right for you / Mama, that's all right / Most any old way you do", later famously used by Arthur Crudup for his song "That's All Right",

subsequently covered by Elvis Presley as his first single.

Arthur Crudup for his song "That's All Right",

"Honky Tonk Train Blues", by Meade "Lux" Lewis

1927

foreshadowed "Pine Top's Boogie Woogie" a year later, perhaps not coincidentally since Lewis and Pine Top had recently been roommates.

it contained most of the elements that would be called Rock and Roll thirty years later, except with piano instead of guitar.

"Sail Away Ladies" and "Rock About My Saro Jane" were recorded by Uncle Dave Macon and his Fruit Jar Drinkers on May 7,

1927

.

"Sail Away Ladies" is a traditional square dance tune, with, in Macon's version, a vocal refrain of "Don't she rock, daddy-o", which in other versions became "Don't you rock me, daddy-o".

"Don't You Rock Me, Daddy-o" later became a hit in the UK in

1957

for both the Vipers Skiffle Group and Lonnie Donegan. Macon is thought to have learned the song "Rock About My Saro Jane" from black stevedores at Nashville in the

1880s

, although Alan Lomax believed that the song dated from the mid-19th century.

"Jim Jackson's Kansas City Blues" by Jim Jackson, recorded on October 10,

1927

,

was a best selling blues, suggested as one of the first million-seller records.

Its melody line was later re-used and developed by Charlie Patton in "Going to Move to Alabama" (

1929

) and Hank Williams ("Move It on Over") (

1947

) before emerging in "Rock Around the Clock", (

1954

)

its lyrical content presaged Leiber and Stoller's "Kansas City".

It contains the line "It takes a rocking chair to rock, a rubber ball to roll," which had previously been used in

1924

by Ma Rainey in "Jealous Hearted Blues",[50] and which Bill Haley would later incorporate into his

1952

recording "Sundown Boogie."

Charlie Patton in "Going to Move to Alabama" (

1929

)

Hank Williams ("Move It on Over") (

1947

)

Bill "Haley and his Comets - Rock Around the Clock", (1954

)

Albert King - "Kansas City" (

195x

)

"Pine Top's Boogie Woogie" by Clarence "Pinetop" Smith, recorded on December 29, 1928,

was one of the first hit "boogie woogie" recordings, and the first to include classic rock and roll references to

"the girl with the red dress on" being told to "not move a peg" until she could "shake that thing" and "mess around".

Smith's tune derives from Jimmy Blythe's

1925

recording "Jimmy's Blues", and earlier records had been made in a similar style by Meade "Lux" Lewis and others.

A hit "pop" version of Smith's record was released by Tommy Dorsey in

1938

as "Boogie Woogie".

"Crazy About My Baby" by Blind Roosevelt Graves and brother, Uaroy, recorded in

1929

,

was a rhythmic country blues with small group accompaniment.

Researcher Gayle Dean Wardlow in his book "Chasin' That Devil Music," has stated that this "could be considered the first rock 'n' roll recording".
The Graves brothers, with an additional piano player, later were recorded as the Mississippi Jook Band, whose 1936 recordings including "Skippy Whippy", "Barbecue Bust" and "Hittin'the Bottle Stomp" were highly rhythmic instrumental recordings which, according to writer Robert Palmer, "..featured fully formed rock and roll guitar riffs and a stomping rock and roll beat"
During the 1920s and 1930s, composers and lyricists fused earlier song structures to produce a verse-refrain form which, in the hands of more inventive composers, allowed for all sorts of interesting variations.
While the verse came to be regarded as mere introduction, the refrain, the part that is usually considered "the song," typically comprised four sections of equal length, in the pattern A B B A.

The promotional catchphrase "race music" was first applied by Ralph Peer (1892-1960), a Missouri-born talent scout for Okeh Records.

Although a clear distinction was drawn between race music and hillbilly music — each of which comprised dozens of specific styles — the two had a number of important features in common.
Both bodies of music originated mainly in the American South and
rooted in longstanding folk music traditions.
As they entered the mass marketplace, both blended these older rural musical styles with aspects of national popular culture, including the minstrel show, vaudeville, and other musical forms.
Race music and hillbilly music both grew out of the music industry"s efforts to develop alternative markets during a national decline in record sales and were disseminated across the country by new media — including electric recording, radio, and sound film — and by the process of urban migration, which affected the lives of millions of rural Americans during the 1920s and 1930s. And both bodies of music provided the basis for forms of popular music that emerged after World War II (rhythm & blues, country and western, and rock "n" roll ), extending their appeal across regional and, in the end, international boundaries.

Jazz"s attraction as a symbol of sensuality, freedom, and fun does appear to have transcended the boundaries of region, ethnicity, and class, creating a precedent for phenomena such as the swing era, rhythm & blues, and rock "n" roll.

"Hillbilly music," later rechristened "country and western music" or simply "country music," developed mainly out of the folk songs, ballads, and dance music of immigrants from the British Isles.

The first generation of hillbilly recording artists was also familiar with the sentimental songs of Tin Pan Alley, and this material became an important part of the country music repertoire, alongside the older Anglo-American ballads and square dance tunes.

Recordings of the late 1940s and early 1950s included swing-influenced "jump bands," Tin Pan Alley-style love songs performed by crooners, various styles of urban blues, and gospel-influenced vocal harmony groups. The reappearance of small independent record labels provided an outlet for performers who were ignored by major record companies.

These jump bands specialized in hard-swinging, boogie-woogie based party music, spiced with humorous lyrics and wild stage performances.